Laser ultrasonic visual detector successfully developed
Xi'an Jinbo Detection Instrument Co., Ltd. developed a "laser and ultrasonic visual inspection instrument" on November 28 through scientific and technological achievements. This technology has filled the domestic gap, greatly narrowing the gap between the development and production of non-destructive testing instruments in developed countries and is a major breakthrough in the field of non-destructive testing in China.
Just like the "B-mode" of the machine, the laser ultrasonic visual inspection technology can simply visualize the propagation process of the ultrasonic wave, and inspect the internal or surface damage of the measured object according to the waveform change, and observe it clearly and in real time through the computer screen. From small electronic components to large parts of aircraft can use this technology for nondestructive testing. The laser ultrasonic visual inspection instrument can perform internal and external flaw detection on any shape objects and most materials under high temperature, toxic and other harsh environments.
The laser ultrasonic visual inspection instrument can be used on high-speed vehicle parts such as airplane wings, train axles, and power generation equipment and pressure vessels. At present, Xi'an Aviation Base has established a non-destructive testing service platform and engineering technology research and development center. It has successively provided services for nearly 100 Xi'an Airlines base enterprises and domestic companies in the fields of aviation, aerospace, military, nuclear power and power generation. More than 80 test reports have been issued. It has provided solutions for numerous problems, greatly improved the level of non-destructive testing in China, and further improved the reliability and safety of aviation products. The personage inside course of study evaluates, this technology is in overall international advanced level, reach the international advanced level in the ultrasonic visual recognition technology.
Automatic Welder be composed of Welding Tractor, control system and welding rectifier. Main circuit adopts SCR rectification technology with double anti-star babancing reactor, filter reactor to realize stable performance and high reliability; Unique control circuit design,C.C. &C.V. output are avaliable, applicable to SAW, MMA, carbon ARC gouging, electroslag and so on. Compensational function for grid of voltage; Main AC contactor without current switch, longer service life; Structure-vertical type and horizontal type.
MZ Series Welding Rectifier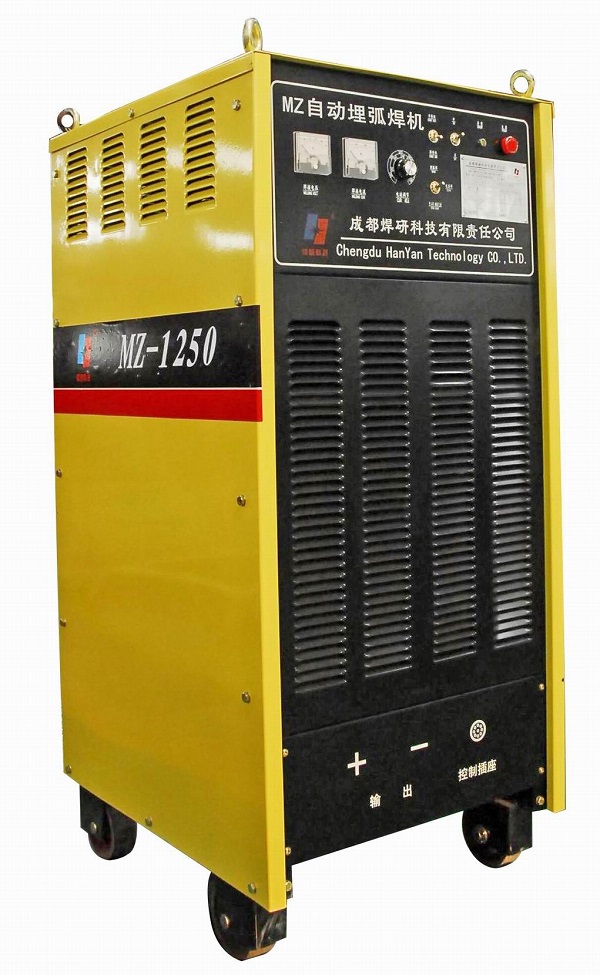 Characteristics:
1 Main circuit adopts 3 phase semi-control bridge thyristor rectifying technology,somple circuit and convenient maintenance
2 AC contactor has not current switch to prolong service life and reduce impact on the electric network
3 C.C.&C.V.output are available ,applicable to SAW,carbon arc gounging and ESW.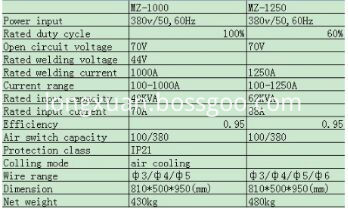 Automatic Welder
Automatic Welder,Submerged ARC Welder,Horizontal Welder,Welding Tractor
SHIJIAZHUANG LONGXUAN TRADING CO., LTD , http://www.longxuanmachine.com